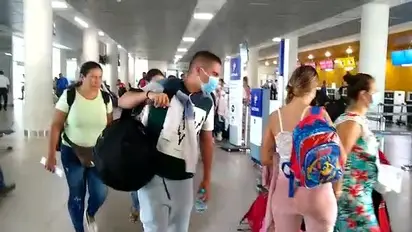 Face masks can really help in fighting the Coronavirus, but you have to use them in an appropriate manner for really being effective.
Wearing face masks to prevent infection is popular in many countries around the world. Especially in Asia where they also have been used to protect people from the high levels of contamination.
TIP: Get our latest content by joining our newsletter. Don't miss out on news that matter in Costa Rica. Click here.
However, Virologists are skeptical about their actual effectiveness against viruses in the air. Stating that its use must be in coordination with other basic measures that have to be taken, like hand hygiene. If an infected person coughs or sneezes the mouth cap can be used to avoid infecting someone else.
It has become mandatory in many places for people to use face covers when going to the supermarket, pharmacy or some other commerce and also when using public transportation.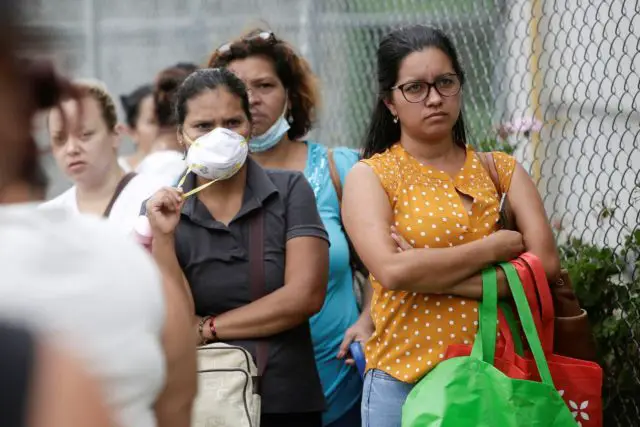 How to put on, wear, take off, and discard a face mask.
Before putting on a face mask, wash your hands with an alcohol-based disinfectant or soap and water.
Cover your mouth and nose with the mouth cap and make sure there are no gaps between the area covered and the mask.
Avoid touching your face or the mask while using it; if you do, wash your hands well with an alcohol-based disinfectant or soap and water.
Change your mouth cap as soon as it is wet and do not reuse the single-use face covers.
Remove the mask from behind not touching the front, dispose of it immediately in a closed container and wash your hands with an alcohol-based disinfectant or soap and water.
If you want to make your own mouth covers at home we bring you these simple steps to follow.
Material.
Half a meter of thick cotton cloth, allows you to make about 25 pieces for children or 20 for adults.
Tubular or flat spring, very thin 60CM per mouth cap.
Thread 60cm per cap, scissors, ruler, pencil.
Process.
Make the most of the fabric, draw rectangles of the following sizes, as appropriate, and cut:
For an adult of 20 cm x 15 cm and for a child of 18 cm per 12 cm.
Take a line of fabric, make a fold of up to one centimeter on each side.
Also cut thread sections with the following dimensions depending for adults from 60 cm to 70 cm, and for children from 50 cm to 60 cm, slightly cut the end threads to prevent fraying.