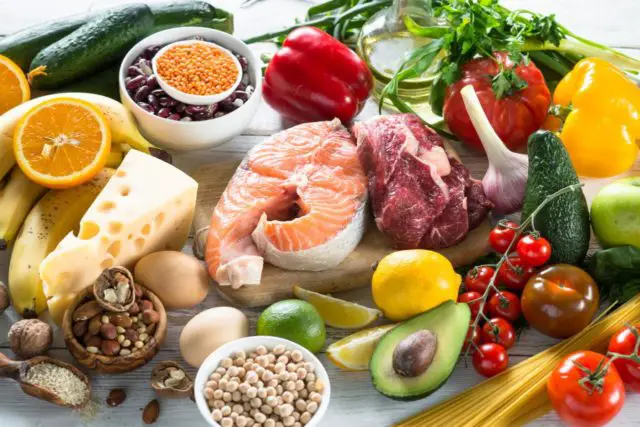 Seeing essential foods in your fridge and kitchen cabinets during these times will give you peace of mind and a feeling of being safe, but you have to be responsible when buying so as to have diverse and balanced options at your disposal. That is why we advise you with this small list of essential foodstuff that you can decide to buy for eating well while staying at home.
Fruits and Vegetables
They are essential to strengthen our immune system. Prefer them fresh to obtain the most nutrients out of them and if possible from organic farms (free of chemical pesticides). They are necessary to raise our defenses.
Fresh Meats
An important and essential source of protein for the body. Whether it is beef, chicken, or seafood,if you are going to freeze them, proceed to label in separate portion bags with the date so yu can cook the first ones you bought.
Eggs
A healthy option (up to three daily).You can make them in many ways and best of all, it stays fresh for a long time.
Grains
Whether they are dry, canned or packaged according to your preference, it is always a good idea to have them, they can get you out of any cooking trouble. Beans, lentils, rice, chickpeas are useful every day.
Pasta
Pasta is always a good idea. Buy different kinds. Prepare with different sauces and you will always be happy when it comes to tasting them.
Flour
Whether wheat, corn or even oats, you can make tortillas, bread, or even hotcakes and waffles. Of course, fresh bread is always welcomed at the dinner table.
Jelly, for the little ones in the house.
It is easy to store, and if you get a little creative, no one will ever say no to a delicious snack or dessert.
Cooking Oil
Always prefer plant based options like Soy, Corn or Sunflower.
Canned Tuna or Sardines
This is the basic and essential, having a few cans saves you from any situation, try to prepare it in different ways and get creative so you do not get tired, there are thousands of recipes out there.
Powdered Milk
It is very useful if you have children at home, because it has a long life span and yields much more servings and can be used for many recipes.
Remember to hydrate well
It is essential Drink plenty of water and teas, avoid sugary drinks. Try drinking water with lemon and orange slices.