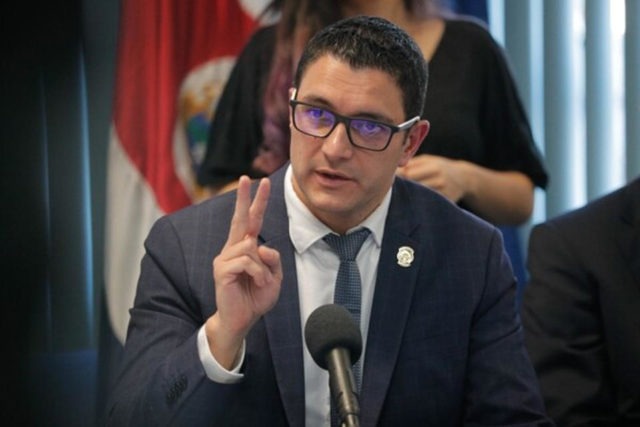 The Costa Rican Minister of Health, Daniel Salas, will be in isolation for 14 days due to contact with his father, who tested positive for COVID-19, the Ministry of Health reported today.
"Minister Salas is in isolation since yesterday, August 24th and until Sunday, September 6th since he had contact with his father, who was diagnosed yesterday as positive for COVID-19", indicates the press release of the Health Ministry.
The minister remains isolated in a room in his house, without having contact with his daughter and wife, the Ministry refers and anticipates that: "he will return to work virtually, carrying on his duties, as of this Wednesday, August 26th, and until Monday, September 7th, when he will return to in-person activity".
Since this Tuesday, August 25th, the Ministry of Health is assumed on an interim basis by the vice minister of that portfolio Pedro González. Beginning this week, the country's COVID-19 report accumulates 34,463 positive cases, 362 deaths and there are 414 hospitalized patients, 143 of them in intensive care.