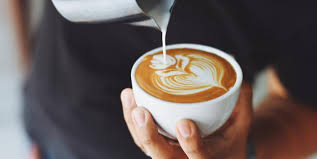 Joo Yeon from South Korea is the "Barista" (professional coffee preparer) world champion and publicly has manifested falling in love with the quality of Costa Rican coffee, declaring that the first time he won the Barism contest was with Costa Rican coffee.
Joo Yeon, being a coffee lover began to market the golden grain in large quantities. Although currently he will not participate in any other Barista contests, he continues to search for a way that everyone can get to know Costa Rican coffee.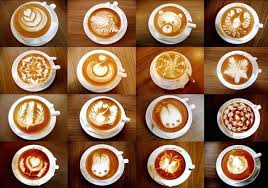 Costa Rican coffee production increases 12%.
Costa Rican coffee has increased its production by 12% during the 2019-2020 period, this is thanks to new actions and measures that have been taken adapted to climate change. In addition, helping the crops to be resistant to diseases and thus guarantee its productive capacity. The measures greatly help coffee growers to begin a process of productive intervention in their plantations while preserving the quality of the grain.
"These actions are part of the National Strategy for the Transfer of Technology in Coffee crops, which includes improving the accompaniment services provided to national coffee growers, to contribute in the increase of total national productivity for the golden grain", explains the Minister of Agriculture and Livestock, Renato Alvarado.
A coffee with high export quality.
The President of Costa Rica, Carlos Alvarado, regarding the issue of increased production of Costa Rican coffee, stated: "I welcome this news. I thank all the people who, from different institutions and organizations, have made it possible for these results being reflected today, so that consumers around the world recognize the quality and exclusivity that our coffee has".
For her part, the director of the "Icafé" (national coffee institute) said, "Costa Rica continues on a correct path of public policy, we are confident that a window of opportunity has been established to promote the social development and well-being of coffee producing families." Currently, coffee production benefits 38,804 producer families in eight regions of Costa Rican. These are located in the Central Valley, Tres Ríos, Turrialba, Brunca, Guanacaste, Tarrazú, Orosí and Valle Occidental, which total 93,697 hectares, representing 1.8% of the national territory.
It is important to know that since 1989 the planting of the Robusta coffee variety is prohibited by law in Costa Rica due to its inferior quality. That is why currently 100% of Costa Rican Coffee is Caturra and Catuaí varieties of the Arabica species, which produce a much higher quality bean and thus a cup with better organoleptic characteristics: pleasant, aromatic and refined. Costa Rican Coffee is grown in fertile soils of volcanic origin and low acidity, which results in a better quality bean.
Collection methods.
The manual and selective harvesting method is used: only the mature crop is chosen (in optimal maturation); this allows a better washing of the coffee. Regarding grain drying, sun drying is used, one of the systems with the highest regard in the most demanding world markets; the process lasts 7 days. Mechanical drying is also used which reduces the optimum drying point time (12% humidity) to just 24 hours.
Due to its high quality and exquisite flavor, Costa Rican coffee is considered one of the best in the world. For this reason, we recommend you to enjoy a cup of this incredible drink when you visit us.