What is Project Irazú?
Project Irazú is a common project of the Central American Association for Aeronautics and Space (ACAE), and developed in conjunction with the Costa Rica Institute of Technology (TEC). The construction and setting of the satellite into the orbit was put into execution by Costa Rican technicians with the help of the NASA. It is intended to be finished within the next year. Costa Rica is willing to contribute to the protection of our planet with this project.
TIP: Get our latest content by joining our newsletter. Don't miss out on news that matter in Costa Rica. Click here.
Intended Purpose
While the main goal is to develop the skills of space specialists in Costa Rica and to give the students the possibility to conduct a real space mission, a further purpose of the first satellite of this country is on one hand, to record climate changes and, on the other hand, to measure the growth of trees in the tropical rain forests as well as their CO2 absorption in order to minimize the greenhouse gases. The project will also have a remote station at Los Chiles in Costa Rica's northern zone in order to collect data on forest growth and carbon capture.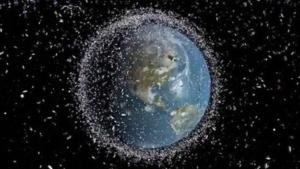 The Mission of Irazú
Since 53% of Costa Rica's surface is covered with rainforest, the country sets a high value on the conservation of the forests. As for environmental protection, Project Irazú will deal with two of the country's needs: measuring the environmental variables and the carbon dioxide formation in order to achieve the country's objective of being carbon neutral. Moreover, this project will also help highly qualified people in the development, integration, testing and operation of a space mission. Through the development of these skills, Costa Rican technicians will be able to deny other missions in the future.
Why this project?
Being the first of its kind, Irazú will be a historical project for Costa Rica. No other space mission of this dimension has ever been attempted. Once Irazú is completed, this will not only demonstrate the effort and will of the space technicians, but also the establishment of the country's infrastructure that will allow and promote future space missions.   
The vision is to create bigger interest in science and technology fields among the people, especially young students, with the aim to support the growth of future scientists and engineers.
Source: Andrea Stein