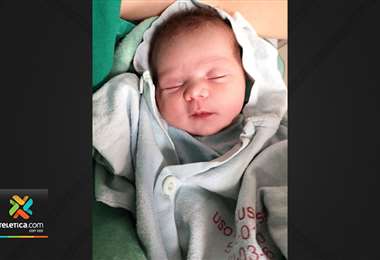 This Thursday it was confirmed the birth of Abby, the third baby born after being conceived by In-vitro Fertilization (IVF) technique at a Costa Rican Social Security Fund (CCSS) health center.
Dr. Jerchell Barrantes Solórzano, the medical coordinator of the CCSS High Complexity Reproductive Medicine Unit, explained that the girl was born at 2 PM, and the registered weight of 2,700 grams and measured 47 centimeters.
TIP: Get our latest content by joining our newsletter. Don't miss out on news that matter in Costa Rica. Click here.
"In less than 24 hours, and amid the difficult situation the country is facing due to COVID-19, we have the joy of receiving another IVF baby, Abby's parents were one of the first three couples that the Unit registered and this fills us with pride because they all came to fruition in their pregnancies and already enjoy their children", said Dr. Barrantes.
Abby is the daughter of Jessica Morales and Roberto Thurman, residents of San Sebastián, and she joins Isabel Lucía and Samuel, who between the previous Saturday and Wednesday night, became the first babies born in the CCSS after being conceived by the In-vitro fertilization technique.