Making online purchases do not imply ordering and receiving the goods. There are a lot of subtleties that if you understand, it could save you some extra money in your account. Here are 6 tips on how to make a profitable purchase online.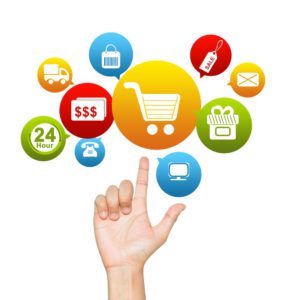 Use voucher codes
Websites like Plus Voucher Code will allow you to obtain promotion codes and other voucher codes. No need to register, just search for the brand in question, copy the code and enter it when you pay for your purchases. If you find a code of 10% and you use it in buying a computer cost 600 €, you would have saved 60 € in your bank account.
TIP: Get our latest content by joining our newsletter. Don't miss out on news that matter in Costa Rica. Click here.
Avoid shipping costs
For 49 € per year, the registration to Amazon Premium allows you to have all your purchases delivered for free. In addition, if you group your purchases together on other websites, you will normally be able to exceed the minimum amount to get free shipping. You can also do a quick search and find a discount voucher to get free shipping. In addition, many retailers now offer an option to pick up your order in-store. While they may not seem important, shipping costs can add up, especially if you tend to shop online.
Group shopping websites
Sites such as Groupon or Grodeal offer impressive offers on both products and services. You can either buy the product directly through the website or print a coupon for a particular service, which will often offer you 50% off or more.
Use the best credit cards and find the best deals.
Some credit cards offer up to 5% off on online purchases made during the last quarter of the year. Just look for the best deal. There are also "business" that you can find by logging into your account. If an offer comes up, sign up and you can make some serious savings. For example, you could make purchases for 75 € and receive 15 € discounts. There is nothing better than getting money by simply having to do a few simple steps -so make sure you have these cards.
Know how to detect good deals
Make sure you know the difference between an interesting offer and one that is not. This is not because Groupon claims to sell a camera at 80 € when it normally costs 199 € that it is inevitably true. Check prices using sites such as eBay or Amazon. In many cases, it is not an interesting offer.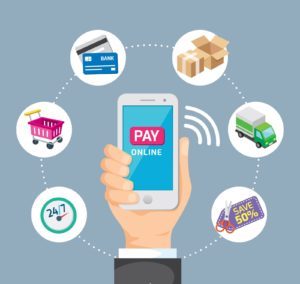 Make sure your online payments are secured
There are many ways for cybercriminals to steal money from you. An imprudent transfer could cost you all your savings for the year. That is why it is very important to be careful when making online purchases. The best way to make sure a payment is safe is to use protection.
Bonus tips
Suppose you saved € 50 by buying a product on Amazon, € 30 using the right credit card and € 20 extra by avoiding shipping costs. Instead of letting those 100 € sleep on your bank account, use them where you need them the most. For example, you will be able to pay an invoice, pay your home loan, or even bail out your emergency bank account. Save as much as possible on your online purchases is important but what you do with the money saved is also essential.