Since it is becoming  clear that cannabis can help in treating illnesses such as cancer, multiple sclerosis, Gilles de la
Tourette syndrome and Alzheimer's, together with public opinion shifting worldwide on cannabis legislation, it is increasingly important to assess the current situation and consider any changes due in regards to cannabis legislation in Costa Rica.
TIP: Get our latest content by joining our newsletter. Don't miss out on news that matter in Costa Rica. Click here.
Indeed, the subject of cannabis decriminalization or legalization in Latin America has been at the center of the global cannabis community's concerns these last years. The decision from the Uruguay government to approve President Mujica's project of legal cannabis in 2013 triggered many reactions, and the similar choice made by some U.S. states has also prompted questions in regards to the black market of cannabis on the American continent as a whole.
Decriminalization & prison sentences
In the case of Costa Rica, the national drug laws remain harsh in terms of punishments and their enforcement for almost all offenses related to cannabis use and production.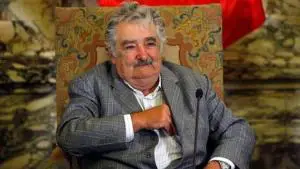 Yet, unlike most of its neighboring countries, Costa Rica registers a fairly high level of cannabis consumption within its territories – 1% of the population, insignificant compared to certain countries' statistics in the matter, but important on the Central American scale. This partially explains why possession of small quantities of cannabis is decriminalized, as long as said quantities appear to translate into a personal use of some sort.
However, this rule is somewhat unofficial, since it is not mentioned in any of the local laws dealing with cannabis. Nevertheless, it is generally applied, even though there are no clear boundaries in regards to the maximum quantities allowed.
On the other hand, all other aspects of cannabis use are severely punished. According to Costa Rican laws, the cultivation, production, transport, and trafficking of all drugs, including cannabis, have been merged into a single category, and qualified as criminal offenses punishable of 8 to 12 years of imprisonment. This means that whoever finds themselves prosecuted for one of these offenses is eligible for the aforementioned sentence, regardless of type of consumption (medicinal or recreational), type of substance, quantities, etc. In other words, an individual growing a few cannabis plants in the privacy of their home could serve a similar sentence than a trafficker responsible for dealing important amounts of any hard drug.
A thriving local cannabis production
Costa Rican officials have always expressed their lack of interest for decriminalization of cannabis in the past, rejecting many proposals for a more sensible national policy on drugs, and organizing vast seizure operations year over year. Nonetheless, Costa Rican cannabis cultivation still occurs massively in isolated rural areas that are not always covered by police forces, making it difficult for the government to efficiently put an end to local traffic.
Another source of concerns are the THC levels of the varieties of cannabis produced these last years in these areas;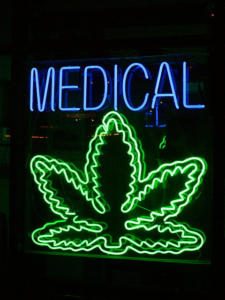 while the country has been used to mild strains grown outdoors by local farmers, these cultures have been taken over by more potent, indoors cannabis strains, indicating the existence of a fairly new market developed by foreigners who import and cultivate these highly psychoactive types of cannabis.
For all these reasons, as of very recently, some members of the Costa Rican government have hinted at their interest in joining the global debate in regards to cannabis legalization. President Laura Chinchilla herself has expressed the desire of Costa Rica to be part of the legalization movement. Yet, the battle is far from being over. While the government seems to have been cornered into realizing legal cannabis could be one of the answers to the drug problem of Costa Rica, the population is not quite there yet.
In 2012, a poll conducted on Costa Ricans showed that while not opposed to a legalization effort, locals believe that is does not constitute a solution to illegal traffic, and fear an increase in general consumption of cannabis.
Hopefully, the Uruguay experiment will convince reticent countries of Central America and South America alike to make the legal step towards what could only be a positive influence on the current situation.
The Costa Rica News (TCRN)
San Jose, Costa Rica