Henriette Jacobsen, TheCostaRicaNews.com
The retail monolith Walmart has announced 24 new store openings in Costa Rica this year. Manager of Corporate Affairs at Walmart Centroamérica says the openings will give the company a stronger platform for growth
TIP: Get our latest content by joining our newsletter. Don't miss out on news that matter in Costa Rica. Click here.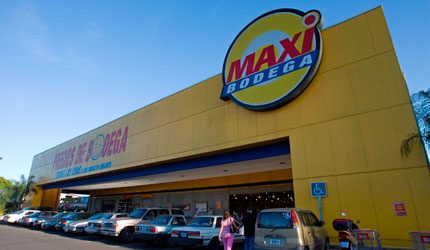 In 2011, Walmart de Mexico and Centroamérica will invest $160.5 million in Costa Rica, a record high for the company. The investment includes the construction of 24 new stores in Costa Rica which will generate 839 new jobs adding up to a grand total of 11,600 Walmart jobs in Costa Rica.
"We have called 2011 a year to be Walmart. This means that we'll invest more resources to get a strong platform for growth in Costa Rica," says Yolanda Fernandez, Manager of Corporate Affairs at Walmart Centroamérica.
The company already has 181 units in Costa Rica – owning all Maxi Bodega, Más X Menos, Hipermás and Pali stores. Yolanda Fernandez says the new stores will have different formats. During the coming months, Walmart will reveal the names of the new stores as the company moves forward in the process of construction and permits.
"In Mexico and Central America, we constantly evaluate our operations in order to identify needs and find better ways to meet them. We believe that our new stores will benefit thousands of customers in Costa Rica," says the Manager of Corporate Affairs.
Walmart Centroamérica currently operates 531 stores in Guatemala, El Salvador Honduras, Nicaragua and Costa Rica.