The great recession in 2008 affected the market, including that of Costa Rica's. The number of foreign tourists started to drop down. This hugely affected the tourism of the country, which is one of its biggest industries and source of income. But two years ago, domestic tourism started to become lively. This is why the National Board of Tourism decided to start a campaign encouraging locals to explore the beautiful places that the country has to offer.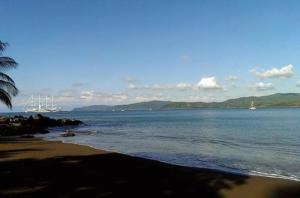 TIP: Get updates on upcoming Costa Rican Retreats & Events by joining our newsletter. Don't miss out on what's happening around you! Click here.
Vamos a Turistear
The campaign started last year and it's called Vamos a Turistear, which means "let's take a trip". The board spent $715,000 for the promotion of the campaign. This is 5% of its total budget for their marketing campaigns. To get more locals to consider taking a trip around Costa Rica, residents are given a discount when booking for their travels. This is also available for foreigners who already have a resident status.
These residents usually enjoy 10% discount on resorts. Other destinations even offer up to 35% for those who are booking for a family package. The campaign resulted to millions of locals opting to travel around Costa Rica than other countries. The tourism department enhanced their campaigns even more to make it more successful.
Best Resorts in Costa Rica
If you're planning to take a vacation in one of the resorts in Costa Rica, you have several options to choose from. A quick search on the Internet will yield hundreds of results. But since browsing on each site can be time consuming, here is a list of the best resorts in the country that you could check out.
Four Seasons Resort
If you're asking if you will have the best time in this resort; the answer is a guaranteed yes. Still having doubts? Check out its site where you can browse photos of the beach, the hotel and its amenities. You'll fall in love with the golden sands and clear water, overseeing the beautiful mountains. There are also swimming pools, spa and restaurants. Various activities are also available, including tennis, surfing, golf and fitness classes. There's no need to leave the resort as everything can be found here.
Los Altos Beach Resort & Spa
Feast your eyes with the beautiful and relaxing ocean view from one of the 26 air conditioned rooms offered at this resort. It also comes with swimming pools, fitness centers and restaurants, where you can eat and drink after a long day at the beach. If you prefer to dine in your bed, room service is also available. There's free parking so you wouldn't have trouble finding a place for your car, in case you are driving one. There's free WiFi so you can access the Internet to update your social media accounts or chat with your friends. It's also just minutes away from popular attractions that you can visit during your stay like the ADR Adventure Park and Finca Naturales Wildlife Refuge.
Tambor Tropical Beach Resort
Feel closer to nature with your stay in Tambor Tropical Beach Resort. You'll feel relaxed with the green plants and trees surrounding the resort. Have fun under the sun while swimming on the beach or the swimming people. Fall in love with the different birds and wildlife that you can find in the resort. Fresh and sumptuous foods are served in its restaurant. There are also various activities offered, including ziplining, horseback riding, golf and kayaking.
Falls Resort at Manuel Antonio
It offers the luxury and comfort that you would look for in a resort. Clean and beautiful rooms with terraces, a swimming pool, bar and a spa awaits you. Aside from the gorgeous beaches, waterfalls and tropical gardens are also within reach. Some of the activities that you can try are mangroves hiking, kayaking, scuba diving, snorkeling and rafting and of course taking some time for yourself to ponder about life and a potential career, for instance!
Hotel Punta Islita
Taste a piece of heaven by staying in Hotel Punta Islita. Choose from its spacious villas or inviting rooms with balconies, overlooking the tropical rainforest and the vast ocean. There are also pools, spa, gardens, restaurants and gold course. Hiking and ziplining are some of the activities that you can try.
Costa Rica has a lot of beautiful places to offer. With the discounts provided by the resorts to local tourists, it's time to take a trip and explore the country.
By: Jimmy Simond