President Carlos Alvarado met this Saturday with his Panamanian counterpart, Juan Carlos Varela. The leaders discussed the need to jointly promote tourism strategies.
"There was the talk of the implementation of cruise tourism among neighboring countries. Also, the option of exploring interconnectivity through a train between Costa Rica and Panama was mentioned", indicates the statement sent by Presidential House.
Both presidents agreed to meet again in the next three months to broaden the conversations they held this Saturday, mainly related to issues of security, migration, trading, scientific and cultural exchange.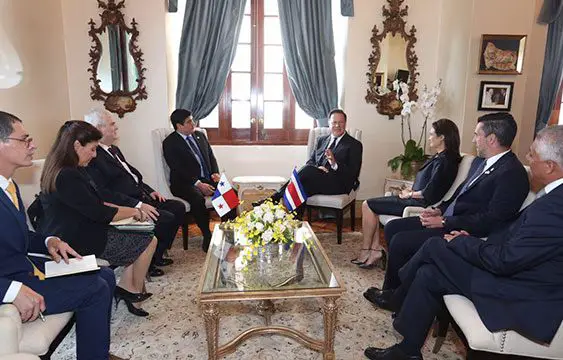 The appointment took place at the Palace of Las Garzas and remained for about 30 minutes. In addition, the presidents took advantage of the meeting to discuss the crisis in Venezuela.
"We join forces with the Group of Lima, of which both Panama and Costa Rica are part, to find solutions to this dramatic situation experienced by Venezuelan citizens," said the Costa Rican president.
This meeting took place in the framework of the visit of President Alvarado who is in Panama attending the activities of the World Youth Day.