The new flight of the Spirit airline on the Orlando-San José route doubles, since last Friday, the offer of seats available between that metropolitan city in the State of Florida and the Juan Santamaría International Airport.
In the last 3 months of the year, Spirit will take care of this route in Airbus A320 aircraft with 182 seats and A319 with 145 seats. This means that in the last quarter of the year this new flight will add an approximate of 12,728 seats to the existing 13,800 seats offered by another airline.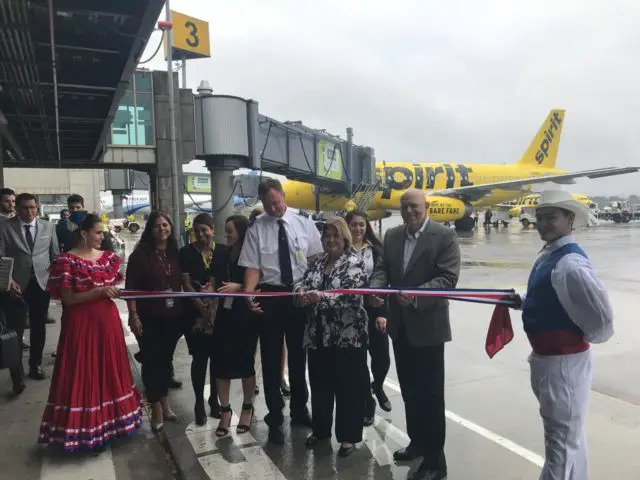 "We are very excited to be expanding our service in Costa Rica", said Matt Klein, Commercial Director of Spirit Airlines. "Connecting the Orlando area to San Jose will bring family and friends together, and offer even more connections to other destinations in Spirit's network across the United States".
The Minister of Tourism, María Amalia Revelo, said that the expectation of the Costa Rican Tourism Institute is that "increase arrivals to Costa Rica from different parts of the United States in connection with Orlando using Spirit. At the same time, it increased the number of Costa Rican tourists traveling to Orlando and connections".