Daniel Yepez of United Biofuels of America (UBA) is one of an elite few to be selected by Shell Oil sponsored program called Energy Entrepreneurs.
UBA is a biofuel development and advisory organization based in Costa Rica. While it has numerous biofuel initiatives in outreach and planning, commercialization and deployment, and research and development, these initiatives are part of the Million Gallon Challenge, a goal to produce 1 million gallons of green diesel per day.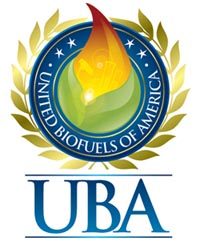 UBA's most recent program called Multi Purpose Real Estate, opens the door for the land bank, lot investor in Costa Rica, at the $35,000 to $55,000 range, to have their own oil field income property, while their land continues to appreciate. This program also works with existing home site owners to turn their unused investment property in an Biofuel income property.
All of UBA's programs are aimed at supporting the local farmer, local economy, national biofuel blend goals, and the carbon neutrality goals of Costa Rica, as well as attracting foreign investment to this country.
Another successful program called the Jatropha Harvest Experience, a annually international event that promotes Biofuel growth and development, will be having its third event in Colombia in 2011. The first 2 events, here in Costa Rica were hugely successful, sold out events attracting representatives from over 15 countries, and generating over 80,000 hectares of pledged land towards the Million Gallon Challenge. You can read more on the Jatropha Harvest Experience at Jatropha World Costa Rica.
Costa Rica has a Biofuel blend mandate of 10% by 2012, and to be the first country in the world to be carbon neutral by 2021. The Costa Rican government along with RECOPE has recently (July 2010) privatized its Biofuel blend initiatives, this has opened the playing field for individuals and investment groups to participate in this growth market.
You can read more on Daniel Yepez at www.linkedin.com/in/danielyepez
See the Energy Entrepreneurs Series here… http://www.globalpost.com/energyentrepreneurs